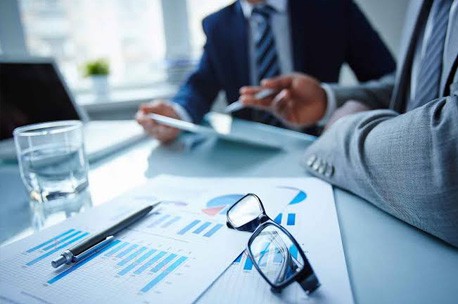 Streamlining areas of your business will allow you to stay competitive in the industry and focus on what really matters. Printcom is here to help you do that.
How We Can Help Your Business
Printcom serves you from the consultation phase right through to finding the best solution for you and your business. Our solutions help with a range of daily commercial business problems.
Printing Efficiency
We especially understand the importance of printing efficiency, where electronic routing allows document management to become more streamlined. This allows employees to do their own work more efficiently, instead of wasting time on processing documents.
Better Customer Service
By eliminating the manual aspect of printing and speeding up the documentation process, Printcom helps businesses speed up their workflow, allowing them to collaborate more effectively and improve their customer service. With our help, when your customers have a question, you'll be able to instantly respond through accessing the necessary documents right away.
We can also help you with other aspects related to customer service, including:
Document management
Ensuring privacy safeguards
Eco-strategies allowing for better use of resources
Streamlined staff communication
ManagePrint
ManagePrint gives your business exactly what it needs by providing a cost-per-page program that includes all consumables, break-fix service, and hardware if you choose: your solution for cost-effective printing. So whether you're concerned with initial acquisition costs or need a low price-per-page for high-volume printing, we can craft a ManagePrint Service and Supplies Plan to suit your specific needs.
Predictable, easy to use and customisable for your business: ManagePrint is the modern solution to all your printing questions.
How Our Printers Help You
Our award-winning services help you do better business in a variety of ways.
Cutting Costs
Paper costs can skyrocket without careful management, but with Printcom, you can keep your costs low by cutting costs on printing consumables, service, and your cost-per-page.
Device consolidation also reduces energy consumption, improving your eco-footprint and further reducing your costs.
With Printcom, you can also manage your budget in one easy way: reducing waste by ordering the supplies you require with no "leftovers". Why pay for something you won't use? Furthermore, our printers provide you with the ability to control and forecast budgets accurately by setting your printing and supply costs up-front – and this visibility into print activity and trends allows you to take control of printing costs.
IT Support
Printcom understands the importance of IT support in the digital age, which is why our printers free up IT resources for more business-critical tasks rather than installing, supporting and maintaining output devices.
Our remote maintenance and lifecycle management options also ensure that your devices stay up-to-date without your constant attention.
Uptime
With Printcom printers, you can increase uptime with automated meter reads and simplified supply ordering.
Doing business with us will save you on time, money and improve efficiency
No matter what networked print devices you have, we have a solution for you. Enquire today or browse our range below of top-quality printers, copiers, scanners and more, all well suited for your commercial business needs. If you have any questions about our products or how we can help you do better business, please contact our friendly and knowledgeable team today. We are available on (08) 6270 5500.