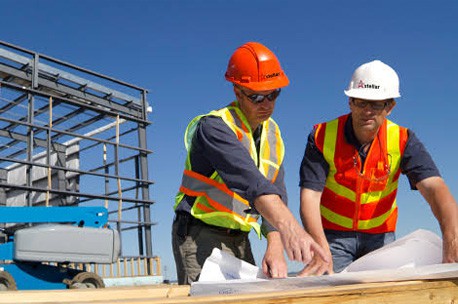 Productivity is key in the construction and building industries. Don't let slow printers slow you down. Instead, contact Printcom and we will connect you with fast, reliable and efficient printing solutions for your business needs. We offer buy or rental options, as well as multifunction, wide-format and label printers. We also provide ongoing repairs and maintenance, so you will have one less factor to stress about.
Your Business Needs
When looking for a printer to rent or purchase, it's important to first consider your business needs. Will you be printing at a large volume? Do you require a label or garment printer? What type of quality and size are needed to meet your printing needs? All of these will have an impact onto the type of printer you should purchase.
Creating a Budget
Once you've identified your business needs, you can then create a budget. However, even if a printer seems to tick your boxes and fit into your budget, you need to take it slow. Generally, the cheaper the printer, the more expensive the replacement ink and toner will be. If you'll be printing at a high volume, you'd likely be better off selecting a more expensive printer that will have lower ongoing costs.
Why Choose Printcom?
With years of experience and knowledge in the construction and building industries, you can rest assured knowing that Printcom will help you find a printing solution for your needs. For more information on how Printcom can help your company find your ideal printer and copier, get in touch with us today. We are available on (08) 6270 5500 and online.