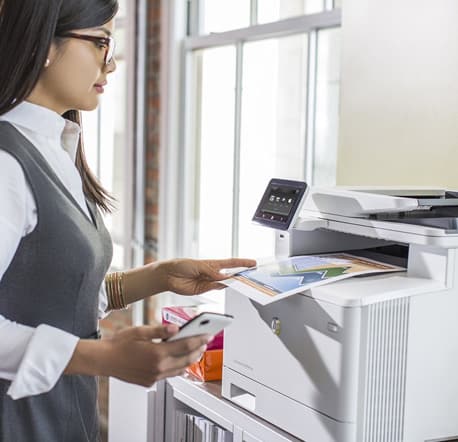 Whether you're a small office or commercial workspace, our printers are designed to meet your needs, helping you maximise efficiency whilst minimising costs and administrative work.
Why You Can Rely On Printcom For Your Printing Needs
No matter which business or organisation you are, Printcom has the right printing solution for you. We have clients in a variety of industries, ranging from medical facilities to educational institutions to law firms.
Our Printers
Different businesses have different needs, which is why we stock a full variety of printers in our facility: so that you will be able to select a printer that will meet the requirements of your business. Choose from Brother and Fuji Xerox printers, alongside other major brands like Kyocera, Samsung, HP, Microtek and Avision. No matter which printer you choose, you can rest assured that it will be well-suited to your needs.
Get Your Printer Now
Whether it is for office or commercial use, you can find the right printer you need in our product list. With options like colour inkjet multifunction printers allowing you to scan, copy and fax documents quickly, through to laser printers and smaller models, there will be a unit that will suit your budget and printing needs. Our friendly and knowledgeable team would be happy to discuss your individual needs with you and assist you in comparing prices and specifications to find the best printer for your business.
Contact us today and we will happily discuss the features and capabilities of our printers, coming up with a proposal suited both to your industry and budget. If you have any questions about our products, how we can help you, or to find out about our latest deals and offers, please contact us today on (08) 6270 5500.