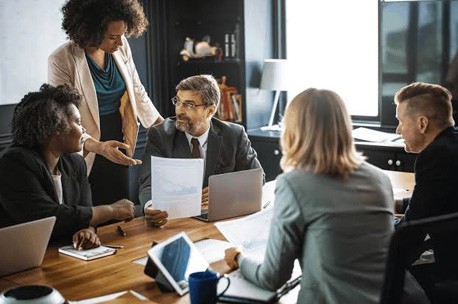 From time sheets to contracts, law firms need fast and efficient printing to run. Printcom understands both the importance of providing reliable printers, and the role this all plays in maintaining and improving productivity within a law firm. No matter the size of your firm or the type of law you practice, Printcom would be happy to work with you to find the best printer for your business needs.
Alongside providing printers and scanners, we also offer our clients ongoing repairs and maintenance, so you have one less factor to stress about.
Important Considerations
When purchasing a printer, there are several things a law firm needs to consider.
Volume Of Printing Per Week
Every law firm is different, so it's important to identify your unique needs. How much will you be printing per week? If you're a law firm that has many documents stored electronically, the number will be less – and as such, may require a different model of printer to a law firm whose volume would be higher.
Your Printer Needs
Do you require a multifunction printer, which includes fax and scanning benefits on top of printing? Multifunction printers can reduce downtime and increase efficiency.
Why Choose Printcom?
With years of industry experience and knowledge, you can rest assured knowing that Printcom will help you find a printing solution for your needs. For more information on how Printcom can help your company find your ideal printer and copier, get in touch with us today. We are available on (08) 6270 5500 and online.