We offer 3 yrs warranty- fixed price for All Laser Printers When you purchase printers from us. Reduce monthly running costs from 20 to 50%.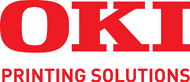 PrintCom has the right printing solution you need for your business or organisation







Printers for Sale in Perth, WA
Perth Printer Solutions, Computing and Copying Needs
We offer an extensive range of products and services to meet the specific requirements of your business. Whether you are looking for a printer, a photocopier, a fax machine, or a qualified repair technician, we can help.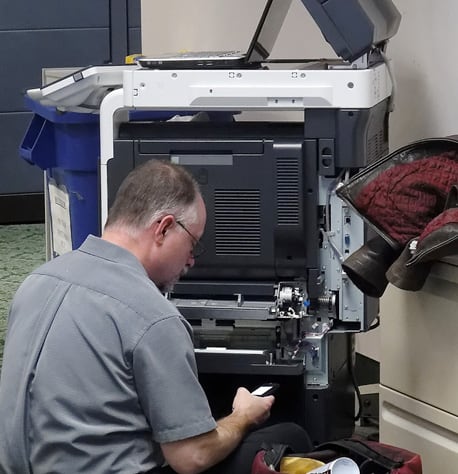 Welcome to Printcom, the place where entrepreneurs get the best solutions to their computing, printing and copying needs. We offer an extensive range of products and services to meet the specific requirements of your business, so whether you are looking for a printer, a photocopier, a fax machine, or a qualified repair technician, we can help.
Printcom has been providing printer solutions, printer repairs, printer servicing, photocopiers, all leading brands consumables, peripherals and maintenance since 1992 and our professionally trained and experienced staff offers a total of 60 years' experience within the computer and Printer industry, allowing us to provide high-quality customer service to our valued clients.
PrintCom is an Authorised Dealer of Brother, Kyocera, HP, Oki, Epson, Fuji Xerox and Samsung. We stock a range of printer supplies and accessories.
About Us
PrintCom has been providing computer and printer solutions, associated peripherals and servicing since1992. Our professionally trained and experienced staff are highly experienced within the computer and printer industry and are able to provide a complete service from consultation through to full supply, installation and repair. Many of our clients have been with us since our inception and have been very satisfied with the services we provide, finding us to be reliable, trustworthy and highly price-competitive.
The benefits PrintCom can provide to your organisation
Highest quality components and equipment.

Same day response time if you call before 10am.

Repairs and consumables turn-around time of 24 hours, if parts are available.

Completely reliable and trustworthy service.

Emergency call-out repair and maintenance services.

Urgent requests can be organised within 4 hours.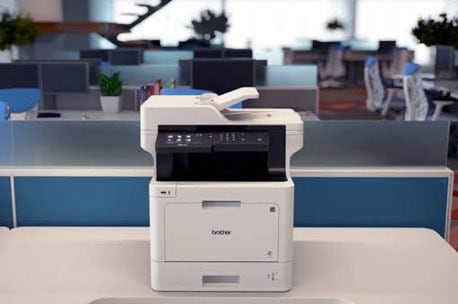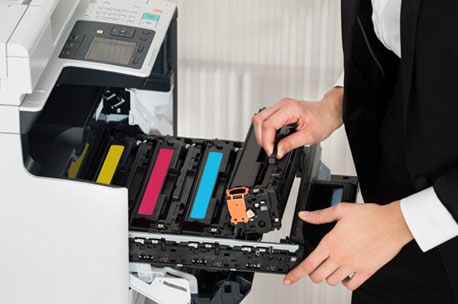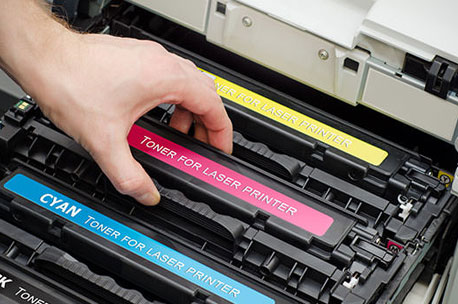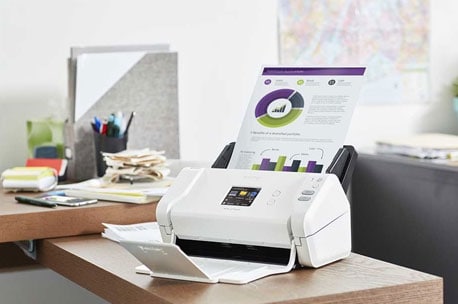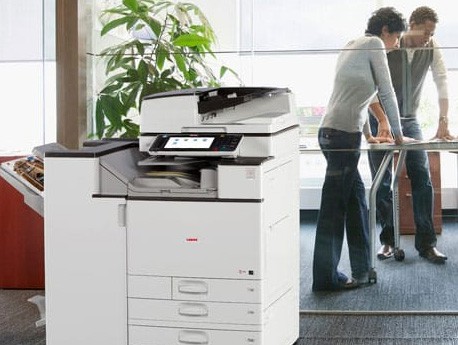 Printcom provides printers and its business solutions expertise to many industries, including the below:
Real Estate
Large Businesses
Labelling Solutions

Professional Series Printers and Multfunction.

Centres (3 year warranty and cheaper consumables)

Two Professional Inject Machines A3/A4

OKI Executive SeriesA3/A4 colour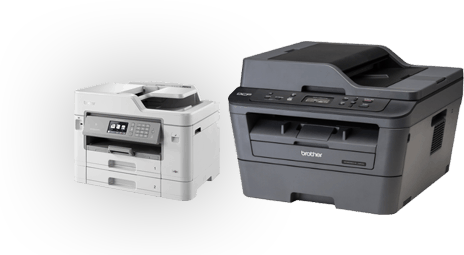 Printcom offers several different services, including:
Rental
Printcom offers businesses with the opportunity to rent a printer, scanner or copier, for both office and commercial use. Each model has different features and capabilities. We are sure we can find a unit that will match your budget and printing needs.
Managed Print
With ManagePrint, we give your business exactly what it needs. ManagePrint is a cost-per-page program that includes all consumables, break-fix service, and hardware if you choose, providing a perfect solution for cost-effective printing. So, whether you're concerned with initial acquisition costs or need a low price-per-page for high-volume printing, we craft a ManagePrint Service and Supplies Plan to suit your specific needs. Our wide range of available printers and service packages provides custom, flexible business solutions.
Business Solutions
Printcom ensures that businesses with printers, scanners and copiers have one less thing to worry about with our repair and maintenance service, which takes care of your business printer and keeps it running steadily and effectively.
We service businesses in a variety of industries, from law firms to the mining sector, so rest assured that no matter which industry your business operates within, we will have a cost effective, work efficient printing solution for it.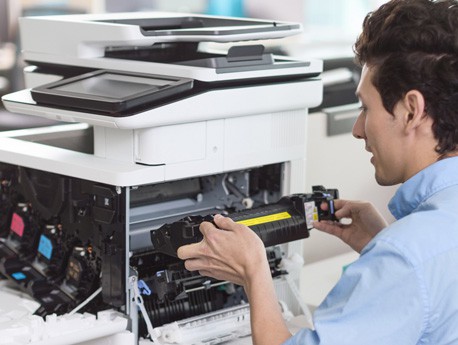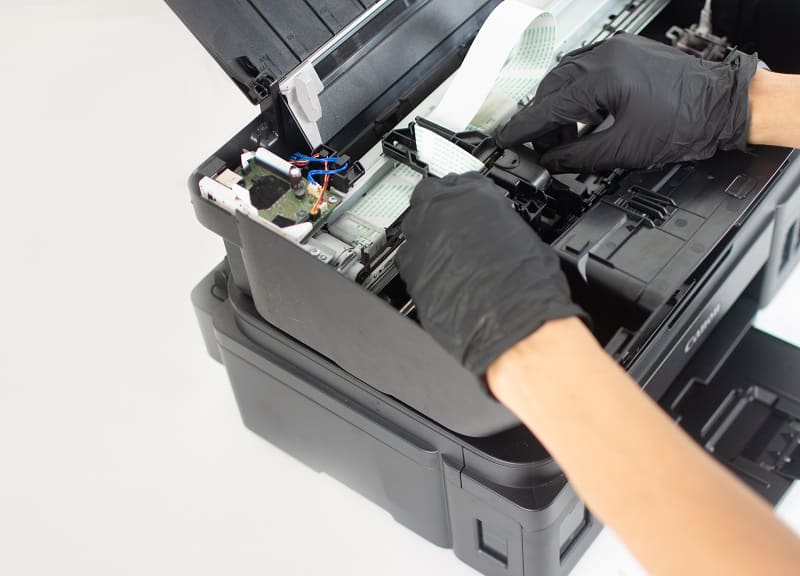 Home-Office Printer Sales In Perth
Are you looking for commercial printers for sale? Confused about the best printer to buy for your personal or professional needs? Check out our extensive range of commercial printers for sale! 
Printcom is a one-stop shop for all your printing needs. Our best-selling printers for small businesses and home offices deliver excellent output at great prices. View our selection of quick and affordable printers for small businesses and home offices. We provide a wide selection of products from partners, including Brother, Epson, Kyocera, HP, Oki, and several other reputable and reliable manufacturers.
Commercial office printers for sale
All of your SMB to enterprise business print requirements will be met by our collection of multifunction and award-winning printers. Browse our selection of effective and high-quality multifunction business printers.
Things To Consider Before Purchasing Printers In Perth, WA
1. How much printing do you do?
Assessing the amount of printing you need is a good place to start. Your print volume will be quite low if you work in a small office or if you require a printer at your desk for personal usage. An adaptable option will be a desktop inkjet printer. However, if the printer will be utilised by a workgroup or a larger crowd, we recommend using a durable laser printer.
2. Do you require colour printing?
Previously, the only option for printing in colour was an inkjet. But today, all laser printers can produce exceptionally high-quality colour, offering a superior option for organisations that need to print more professional colour documents.
3. Do you want to do more than print with your printer?
It might be more cost-effective, especially in a smaller business, to combine your needs into a multifunction printer while looking office printer for sale as it can save up space and money. Most of the following may be done with multifunction printers: print, copy, scan, and fax.
Are you looking for a certified printer repairer? Printcom is a Brother-authorised repairer and can assist you with all of your repair and maintenance requirements. For any business printing needs, contact us on (08) 62705500 or consider sending an email at sales@printcom.com.au.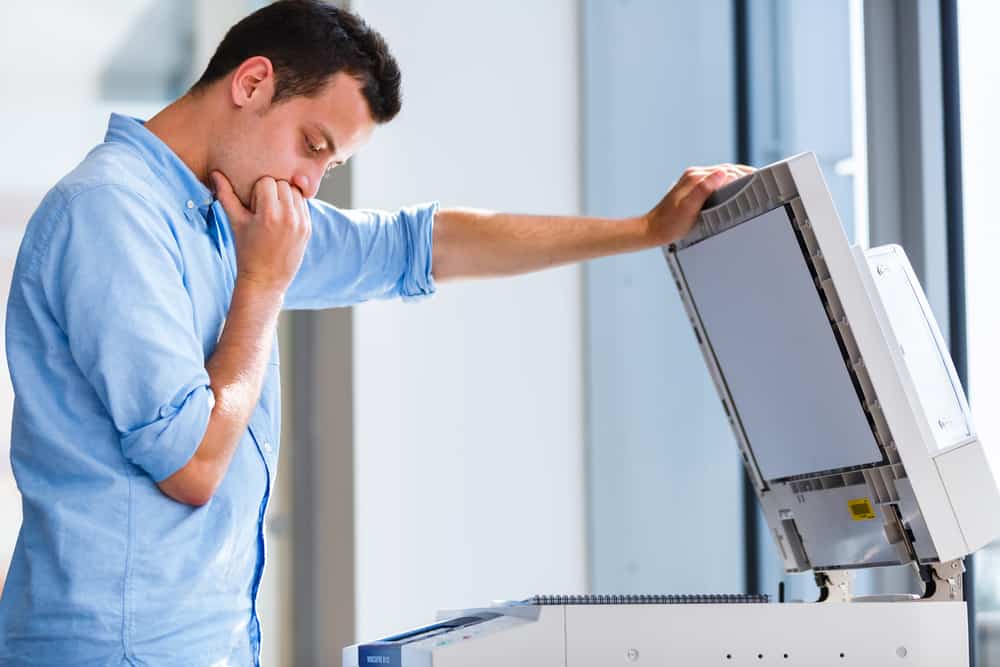 Which is the best printer at a low price?
Depending on your budget, we can provide you with various printer designs at low prices. To choose the finest printer for your needs and budget, browse through our wide selection of  printer sales in Perth.
What is the cheapest printer to run in Perth, Australia?
Our partners, including Brother, HP, Epson, and others, provide a wide selection of relatively affordable printers.
Which printer is best for commercial use?
Depending on your needs and budget, Brother Printer offers a broad choice of printers for commercial use. Check out our Brother Printer range to choose the suitable commercial printer for your office.
How much does a commercial printer cost?
Commercial printers are available on varying pricing ranges, depending on their features. Browse our website to rent, buy, or get your business the best printing solution.