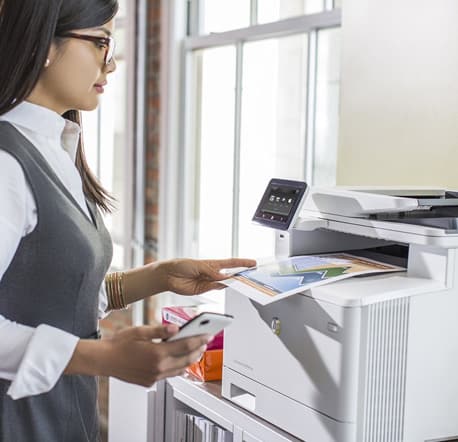 Even the highest quality products require repair and maintenance to extend their lifespan. At Printcom, we understand that – and we also understand that printers experience wear and tear, alongside damage caused by age and improper use. However, with the right tools and knowledge, these damages can be fixed.
If you are experiencing problems with your printer or copier, regardless of what they were caused by, contact us immediately. From there, we may invite you to our workshop or choose to perform onsite repair service.
We can provide printer repairs on most types of portable printers, scanners and copiers. To check with our repair team if we can fix your printer, scanner or copier call our team and ask them about the specific model number and brand. 
Skilled and Experienced Maintenance Crew
With a team of experienced technicians, we are able to provide professional Brother and Fuji Xerox printer repair services in Western Australia. We use the right tools and components needed to fix the problems being experienced whilst also improving the performance of your equipment and increasing its lifespan.
Timeliness and Flexibility
When a printer or copier malfunctions, the operation of the entire business can be affected. As such, we make sure we are always available should you require help with your printers, copiers or computers.
We can attend to your needs immediately after you call and request for a service, and you can expect our technicians to arrive at your premises within 4 hours.
Competitive Pricing
At Printcom, we understand the importance of maximising efficiency whilst minimising costs. As such, we offer Brother and Fuji Xerox printer repairs at competitive rates to help you save on maintenance and operational costs.
For more detail on our services and how we can help you, feel free to fill out an enquiry form.