Educational Printing Solutions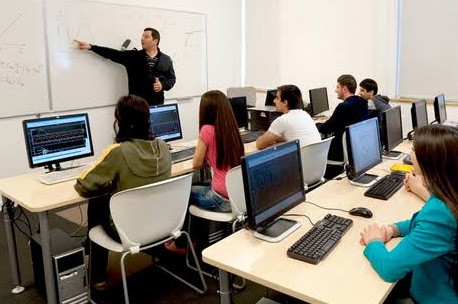 How Printcom Helps The Education Industry
Printcom can help clients in the education industry in several ways. Firstly, Printcom ensures the integration of current systems with the systems offered by Printcom, allowing for a smooth process. Our services will allow you to streamline your printing and make it more efficient, convenient and optimised. Reduce your time doing admin work: our easy to use products will give you more time to spend however you please.
We also know that schools face challenges, and as such we offer ongoing repairs services and maintenance, so you will have one less worry to face.
Why Choose Us?
Printcom realises schools often have their budgets tightened, with many educational institutions being asked to do more with less, which is why we strive to provide the best possible solutions: allowing schools to maximise efficiency whilst minimising costs.
Contact us today and we will work with you to come up with a solution suited to your industry whilst catering for everyone involved and their budgets. If you have any questions about our products or how we help clients in the education industry, please contact our friendly and knowledgeable team today. We are available on (08) 6270 5500.