Best Portable Printers in 2020 and Why You Need One
Taking the printer along for a work trip might seem excessive, but a Brother portable printer proves that more is, actually, less. Offering document and label printing with little need for mains electricity, a portable printer will make working out of the traditional office environment effortless.
If you're looking for a device to print documents whilst working remotely or if you enjoy using professional labels in your projects, then Printcom's guide to the Best Portable Printers in 2020 will make your next job easier.
So, pack everything but the kitchen sink with the range of portable printers from Printcom. 
Here are the Best of the Best
This portable printer uses A4 cut sheet thermal paper or continuous rolls with direct thermal printing so that no ink or toner is required, saving money on ink costs and removing the need to replace cartridges. Also offering Bluetooth, Wi-Fi and USB connectivity and an app available for your convenience, the Brother PocketJet is a great companion for the road.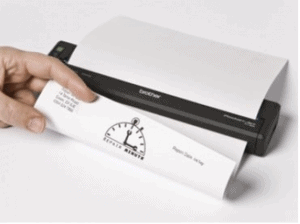 Brother P-Touch PT-E300VP Label Printer
Brother have created a handheld label printer with 384 in-built symbols for the electrical, security and safety industries. Printing 20mm per second and offering 3.5, 6, 9, 12 and 18mm labels makes labelling industrial items professional. This portable printer provides durable and weather resistant labels, with TZe tape making labels temperature, water and chemical resistant. This printer also comes with an additional hard carry case, power adaptor, tape and battery – a comprehensive kit to get you started.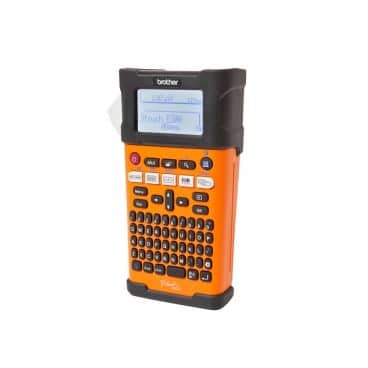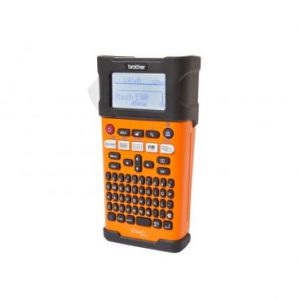 Brother P-Touch Cube
For an entry-level label maker with superb print quality, look no further than the P-Touch Cube. You can create labels with just Bluetooth and the user-friendly label design app – the P-touch Design and Print App. A simple device with the option to select the tape size, colour, and style of print means you can show off your brand through customized labels. Compatible with an iOS or Android device, the Cube makes for quick and easy design and printing with a mobile device.
Benefits of Portable Printers


Made for the road and PC-free printing, portable printers work best for jobs that require travel, giving you the flexibility to work from anywhere. The P-Touch label printer or Cube are also perfect for organisation and admin, allowing you to print labels for items whilst you're working on an assignment. Many of these devices can run on battery power so you don't even need to be near power to print.
Why Choose Printcom?
With your convenience in mind, the Brother range has printer perfect for you, whether you need to print A4 documents from a laptop or smaller labels from a handheld device.

The Brother PocketJet Mobile Printer, P-Touch Label Printer and P-Touch Cube provide the best offerings for business travel, industrial work or even home storage – making printing, without a traditional printer, straightforward and rewarding.
For first-class printing solutions or to learn more about what Printcom can offer your home or business, you can chat to our team via email at sales@printcom.com or call (08) 6270 5500.